Studio
Your off-campus,
in-house architects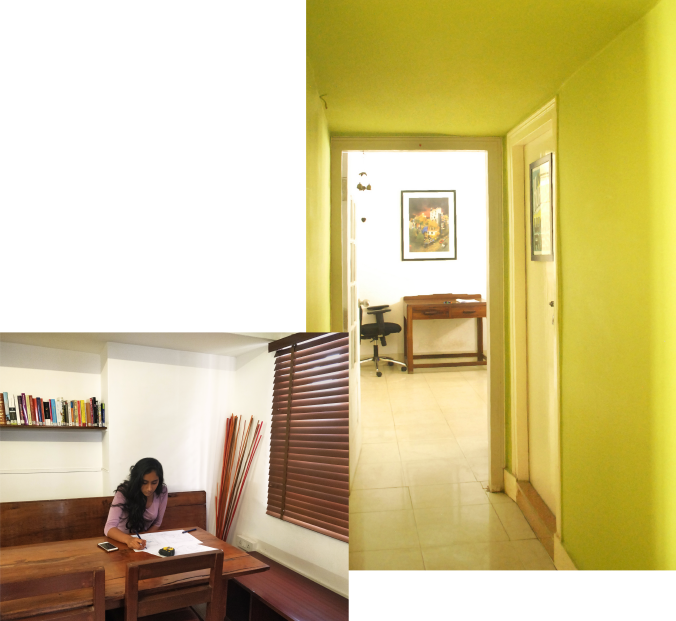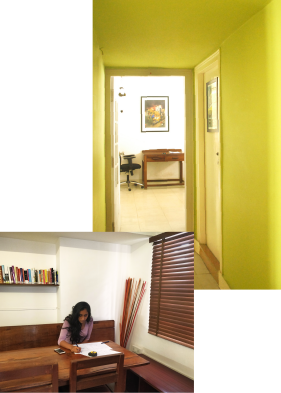 Set up in 2010, Aequinox is an architecture studio in Bangalore. As an intentionally small firm, architects Dhanwant Narrain and Nandita Kolisetti are deeply involved in projects. Along with our in-house expertise, we collaborate with allied experts to deliver a complete solution to you.
Our Team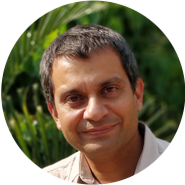 Dhanwant Narrain A.G.
Founder & Principal Architect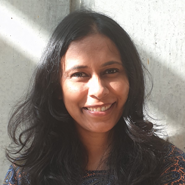 Nandita Kolisetti
Architect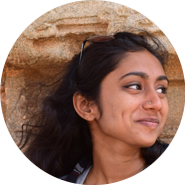 Aishwarya
Junior Architect
The first principle of architectural beauty is that the essential lines of a construction be determined by a perfect appropriateness to its use.
Our Process

1.

Initiate Dialogue, Study Feasibility

Client Brief & Character of Property

The first step to any long-term relationship is understanding. Your requirement, your vision, your style preferences and your budgets. We seek to understand your expectations to deliver a customized space unique to you.

Through site inspection we understand the constraints and possibilities to design a solution that responds to the inherent character of the property. We study the environment, to build within.

2.

Align Sensibilities, Integrate Preliminary Detail

Design & Schematic Design

With this understanding, we discuss the preliminary design. This interpretation of your expectations and reality of the property enables us to proceed with sure-footedness to deliver.

Once aligned on the deliverable, we begin the schematic design. We emphasize functionality, debate internally on spatial options referring to tentative furniture layouts. Not just a casual drawing, here every line has a meaning. We work with you at this stage to ensure the final output is planned, personalized and predictive.

3.

Making pragmatic choices

Budgeting

We are sensitive to resource allocation. With you, we make the most practical choices of features and materials without compromising on functionality or aesthetics.

4.

Space Visualistion, Coordinated expertise

Design Development & Consultant Co-ordination

All discussions and decisions are translated into comprehensive drawings – Plans, Elevations and 3Ds. Every nook, fold and detail is scrutinized including materials, textures, cladding, finishes etc. We prefer to make these designs the old-fashioned fail-proof way for construction with drawings to scale to ensure the predictability of the final space. We also support you with
Tendering & Contractor selection
Estimation, structural, electrical, plumbing, fire-fighting, landscape experts etc. as required

5.

Making the design tangible

Construction Drawings, Execution & Monitoring

Drawings are the most important mode of communication for construction. Detail oriented technical drawings bring design to reality. Architecture, structural, MEP services details along with their specifications become the go-to-documents for all involved; be it renovation or new construction.

Through the process of construction, monitoring the execution, working with contractor and client to ensure better quality of development that is aligned with the design, we are always available for clarifications. We care to partner and address requirements be it a short, or long complex project.

6.

Completion

Handover

When we are satisfied with the structure and finish of the details we handover the space to you. It is the look of pride and satisfaction on your face that drives us further, to new projects.
Internship Opportunities
We are a close-knit team that spends a lot of time together. Hence, we are selective in hiring people. We look for young minds who are curious, committed and meticulous. Budding architects who are eager to learn and respond with a sense of ownership will fit well.
As a part of the team, interns assist in measured drawing, concept development, making client presentations, design development, working drawing, site co-ordination and estimation. You have the opportunity to be part of office discussions, share a point of view and critique. Interns are encouraged to pursue a hobby or further develop a skill and also share their experiences.
If interested in interning at Aequinox, do reach out
Landline: +91 80 2520 6870
Email: [email protected]
Selection will be based on a skills test and interview
Intern Testimonials
My experience with Aequinox Consultants is special. I got to learn directly from Dhanwant and Nandita, both very warm and encouraging mentors. The firm not only helped me grow as an architect but also as a person. Everything required by our college syllabus and beyond was experienced in my 1st year internship. The most important skills I got and which help me in my masters and also in my current work are communication, presentation skills and attention to detail drawings. It helped me understand how a firm works and the different issues one comes across in a project. Here I had the opportunity to be part of a project from inception to completion, learning the issues that crop up and experience the entire process.
Till date, team Aequinox is a phone call away for any support. A fun firm and I would love to go back to them!
Shrusti Bhatkal (BMSCE, Bangalore)
June '15 – May '16
Currently a Masters graduate from University of Portland, Oregon and working for M/s MCA Architects, Portland, Oregon
My internship at Aequinox was a rigorous and involved hands-on experience. I was started off with smaller tasks and given more responsibility as I improved, giving me further opportunities to learn. Creating a full-scale drawing and joinery prototypes for a cantilevered swing. helped me understand the level of detail and execution required for a real project. I also detailed the execution process for a complicated series of instructions through a graphic manual for a remote project. My experience here as an intern has given me wide exposure – Conceptual design, Presentations, Client interaction, Design development, Detailing, Estimation and Costing, Site co-ordination etc. and I am happy to be accepted into the role of a Junior Architect now!
Aishwarya Sridharan (Manipal University)
Dec '17 – April '18