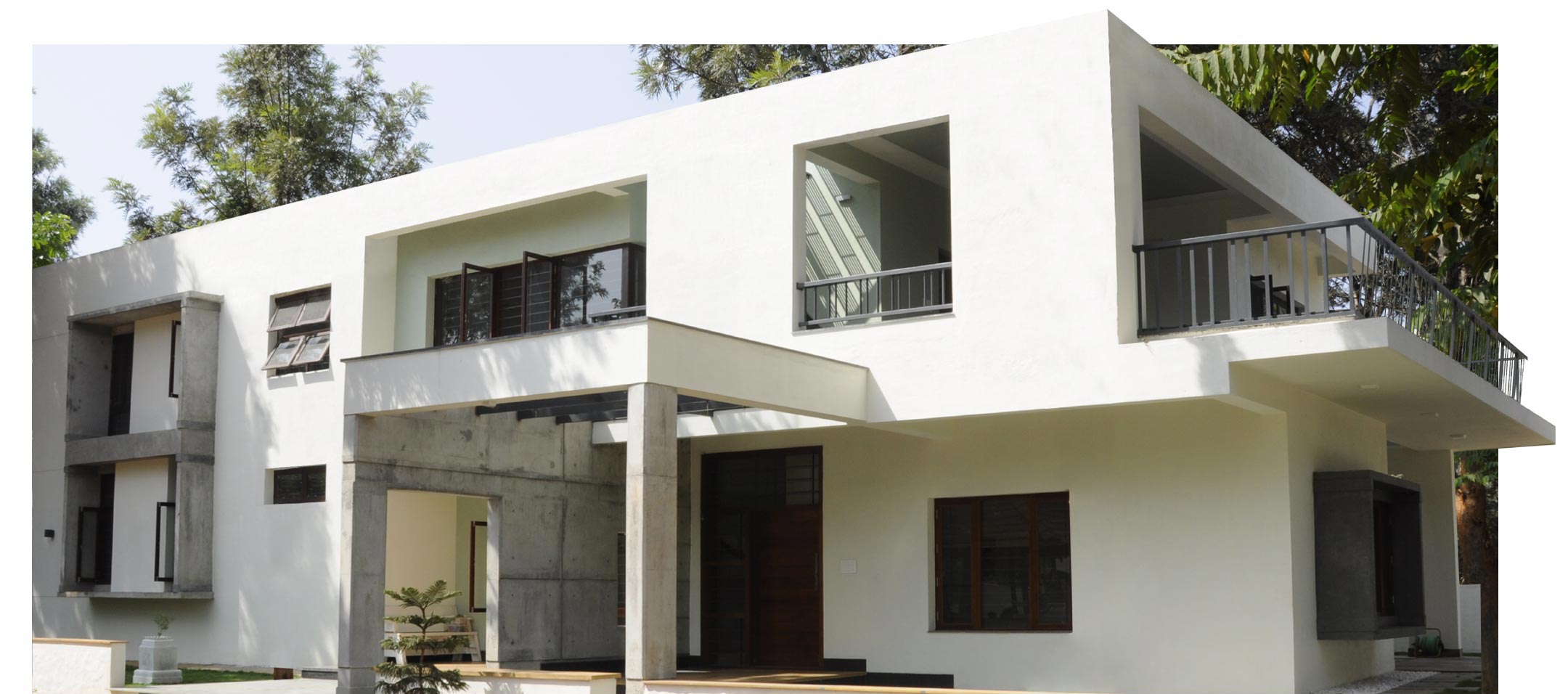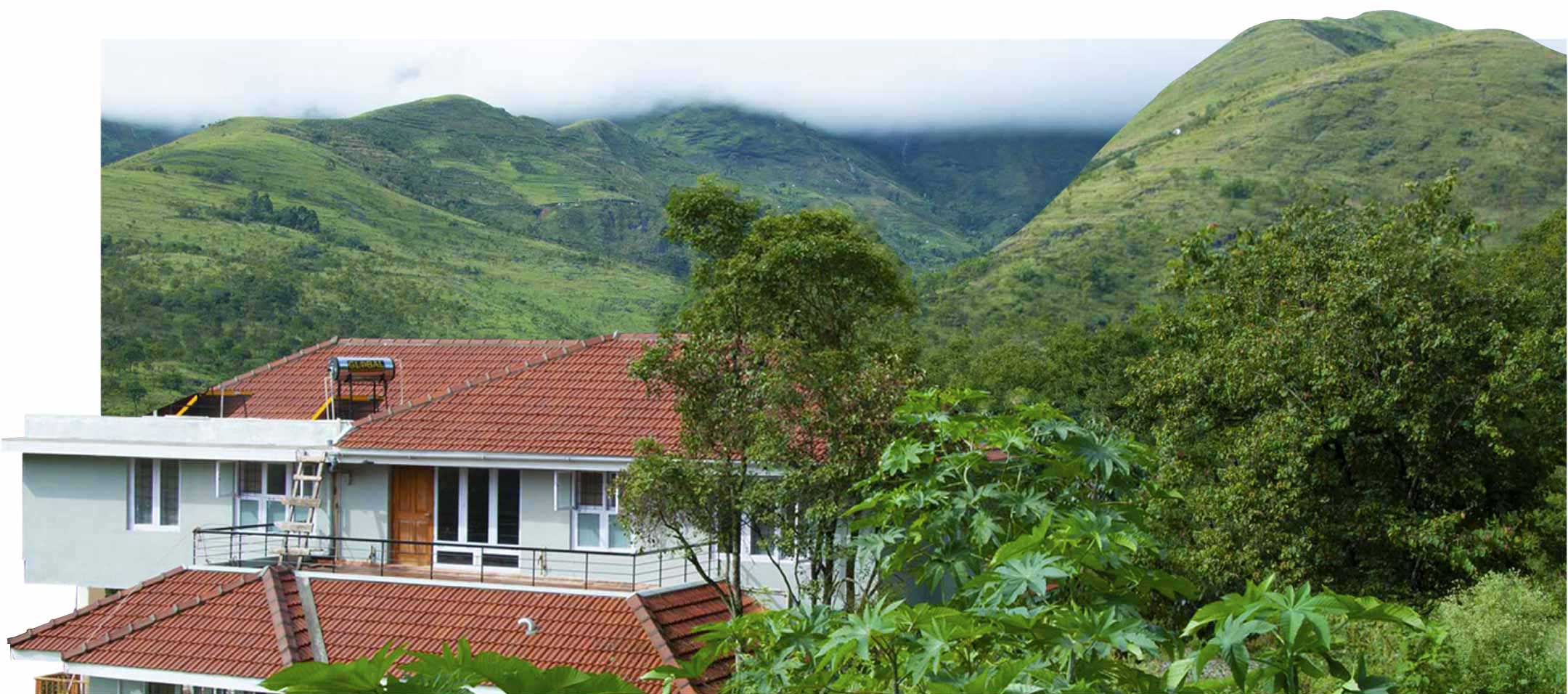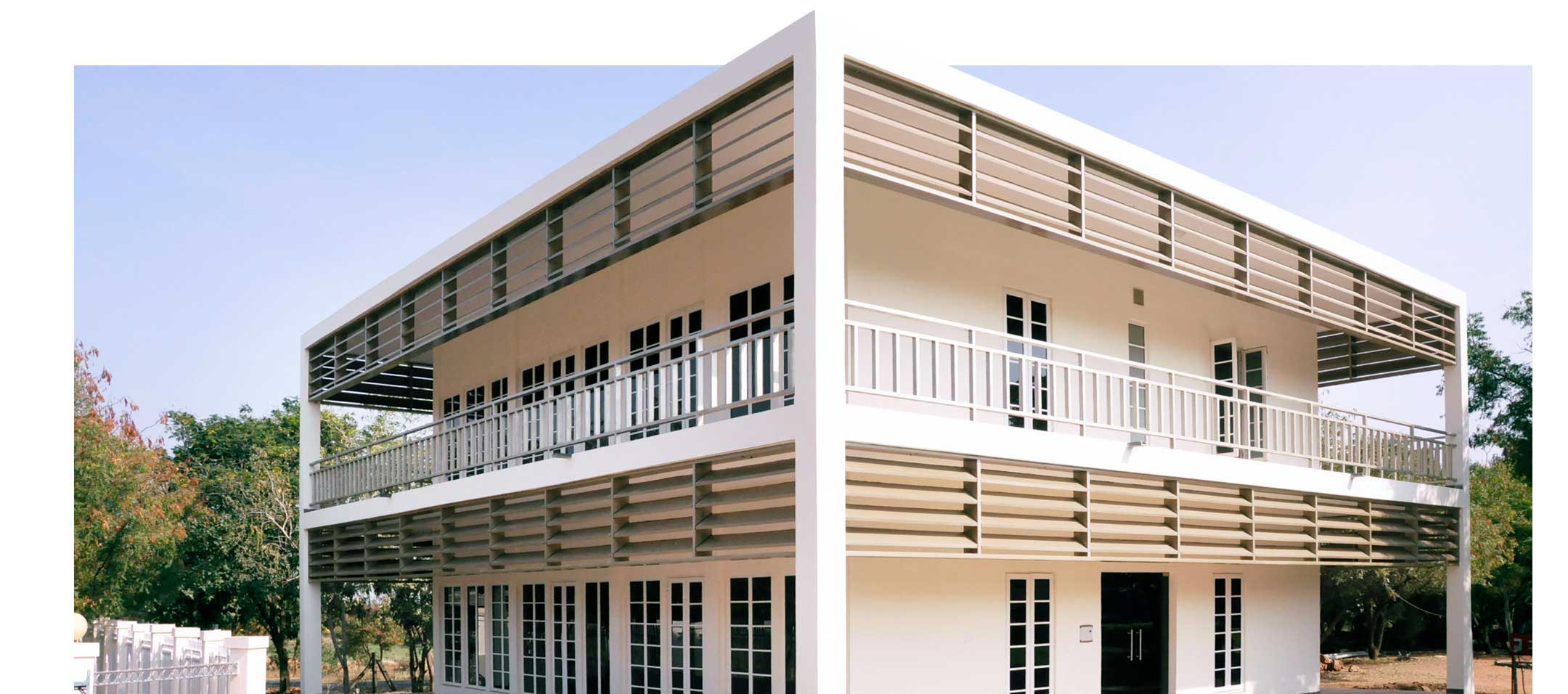 Adaptive Architecture
Pragmatic solutions for sensible spaces.
We are a Bangalore based architecture studio that specializes in crafting spaces responsive to specific contexts of reality.
You bring the intention.
A space that reflects you,
your work, your preferences.
We interpret

And approach every client, every project, every space with new curiosity.
Because architectural design cannot be restricted to a specific typology.

We focus on aesthetics.

But not at the cost of functionality. And vice-versa.
Every form, finish and detail presents a design opportunity.

We ideate with available resources.

To use materials and technology judiciously.
Because it is important to find the right combination within your budgets.

We consider the environment.

Of Light and landscape. Wind and Orientation.
To create a space within the environment, not overshadowing it.
We work with limitations and possibilities.
To seek balance.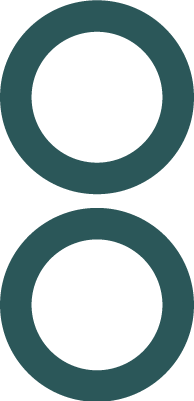 Insitutional

Long-term relationships with marquee institutions in Bangalore and South India

Residential

Customized solutions that balance design sensibilities and practical solutions

Renovation

Architecture that fits-in yet revives the energy of the space

Building Interior

Bringing alive the vibe you aspire

Offbeat

Fun, short-term projects that channel detail and creativity
Client Testimonials
They carried out the project from start to finish with meticulous planning, excellent project management skills and genuine interest. Nandita and Dhanwant work extremely well together and are a trustworthy, reliable and skilled team. Always being able to treat the client with warmth and a smile even when difficult requests were being made!

Shilpasree Balaram (Architect)

Dhanwant and Nandita were extremely approachable through the entire process of design and construction. They were particularly excellent in designing the new ECE building for optimum light and ventilation.

I would rate Dhanwant and his team very high on willingness to go the extra mile to get a structure that we are both happy with.

Prof P. Vijay Kumar (Former Chairman, Department of ECE, IISc Bangalore)

Internship Oppurtunities
We are looking for young minds who are curious, committed and meticulous.
Interested?