THE PLANTERS COURT HOTEL
Renovation
Building Interior
Location
Chickmagalur Town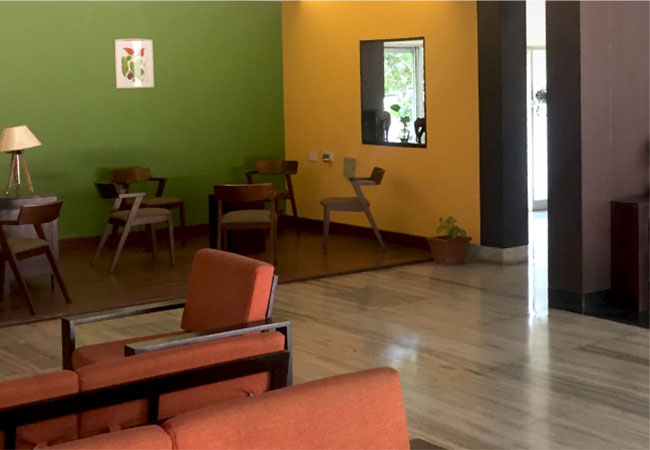 Client Brief:
The 'Modern' styled hotel is one of oldest in Chickmagalur Town. The reception and lobby needed an uplift to meet the requirements of current use and clientele.
The proposal had to be designed and executed  in a way that did not disrupt the functioning of the hotel.
Our Approach:
We decided upon a delicately and minutely detailed wood frame which compliments a happy mural by international artist Prasanth Miranda on the largest wall  in sharp contrast to the remaining purely functional spaces. Colours taken from the mural for accent walls and furnishings provides a sence of harmony.
The existing column in the centre of the lobby was bulked up to house magazines and books, doubled up as a visual separator. A large granite inlay in the existing marble floor was set in to accentuated the centre which became a platform for changing art installations. Large banana fabric pendant light fixtures were suspended from the ceiling to create a visual balance.