IISc: MICRO ELECTRONICS & PHOTONICS BUILDING
Institutional
Building Interior
Location
Indian Institute of Science, Bangalore
Built-up Area
35,000 sqft
Client
Dept of Electronics & Communication Engg, IISc.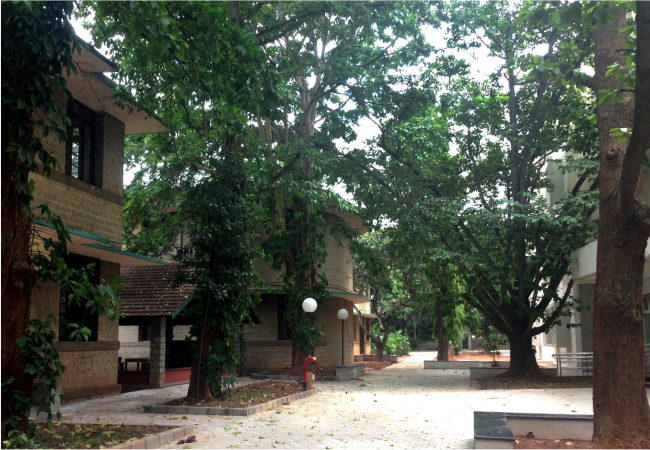 Client requirement
The existing ECE department building was one of the first few to be built on the 100-year-old campus.
The requirement was to replace an underutilised existing workshop and lab with a multi-level building (G+3) within the same footprint of 18mx60m.
The design style needed to be consistent with the rest of the department. The structure was to house labs of various sizes, lecture halls, faculty offices and student offices focused for maximum utility, natural light and cross ventilation with simple, maintenance easy finishes.
Our Approach
We planned a rectilinear building around multiple existing trees, physically and conceptually connected to the surrounding sister departments. Courtyards were planned across each other enlarging the common spaces. The public and semi-public spaces were planned to orient to existing facilities and user requirements of surrounding buildings. Lecture halls and hands-on classrooms were placed in the most accessible areas at the northern end of the building, proximal to common interactive spaces. The special labs and lift were strategically placed at the southern end of the building with independent access, proximal to labs in adjoining buildings.
The monotony of long corridors was broken by large fenestrations, discussion nooks and changes in floor patterns. Some features such as windows, grill panels, entrance cantilevers were taken and reinterpreted from the existing buildings in order to maintain a consistent visual language. The hardscape was designed with stone bunds for seating and stone paved areas between lecture halls to host large gatherings. Existing available stone slabs were resized and reused as pedestrian pathways. The colour scheme was limited to 3 colours that complement each other through all seasons.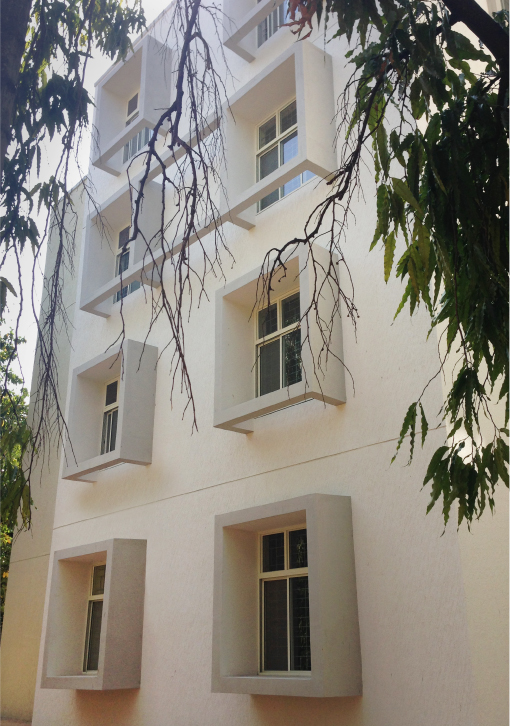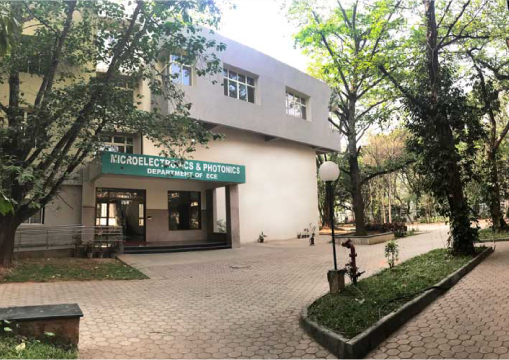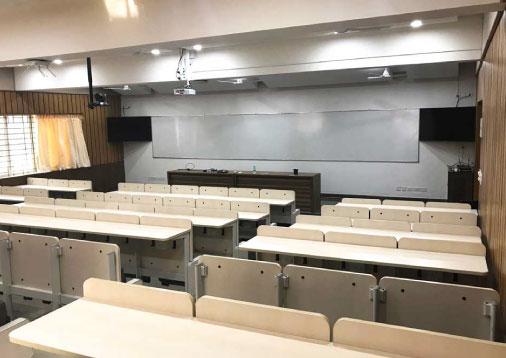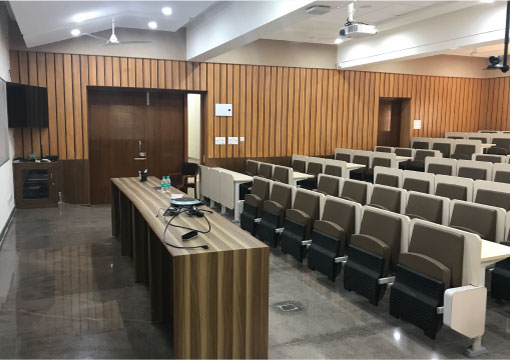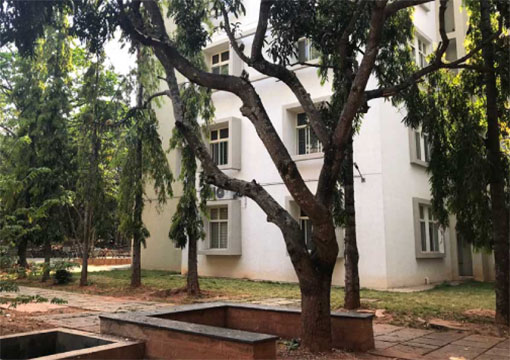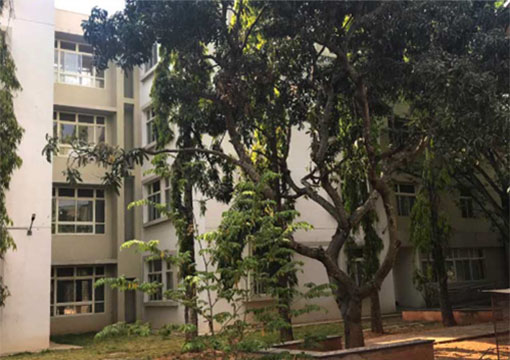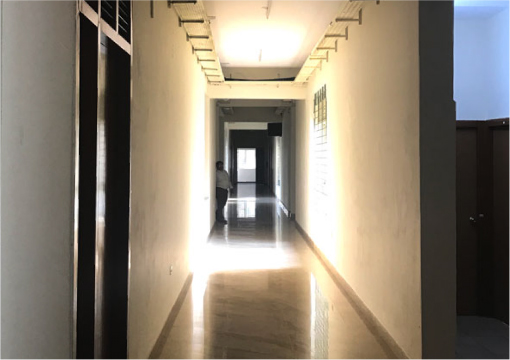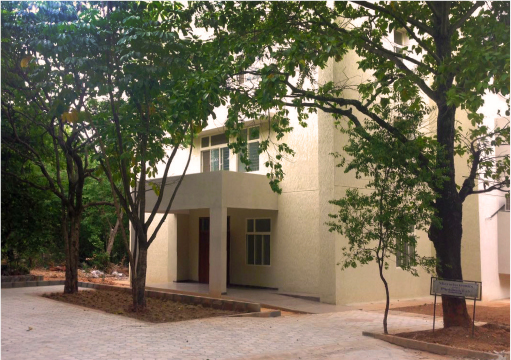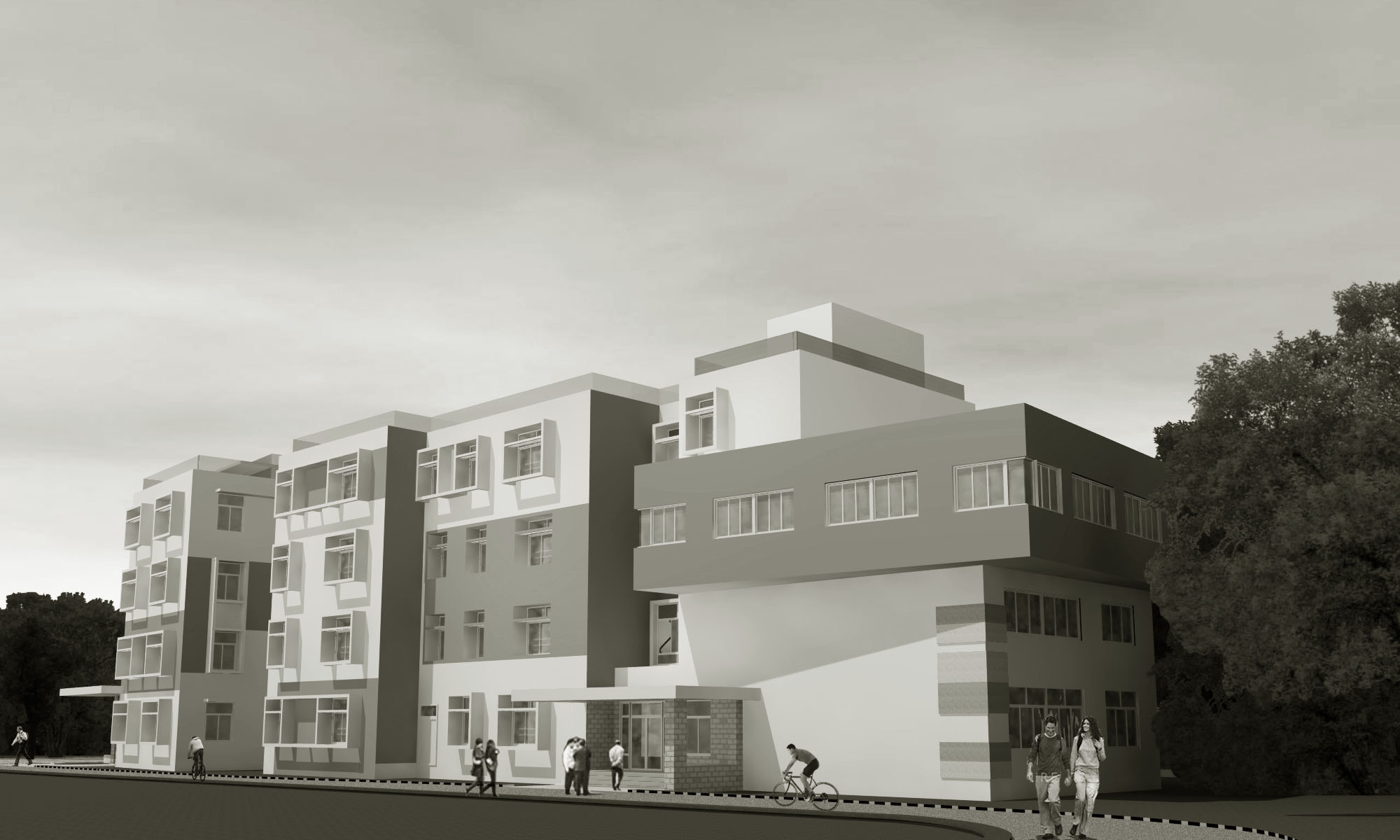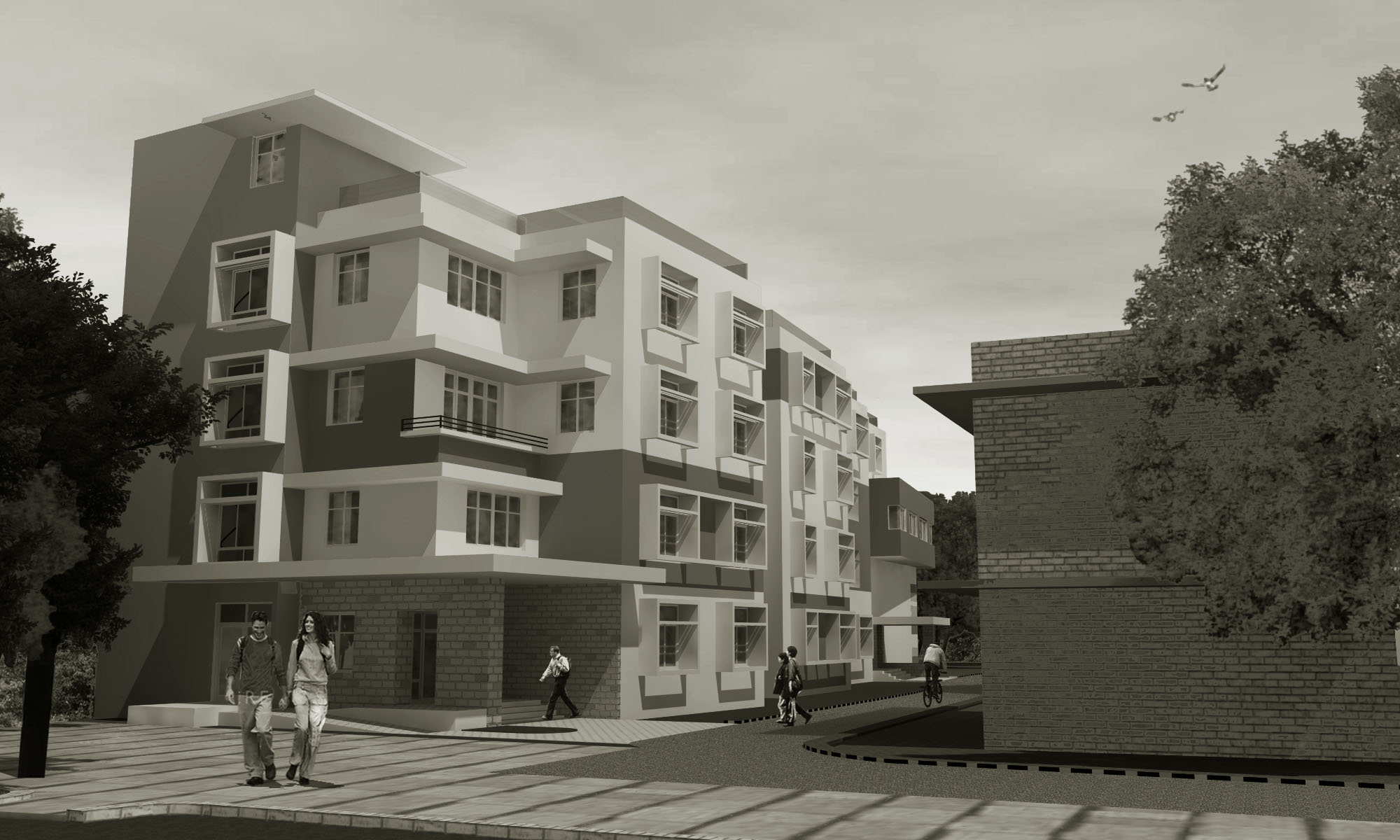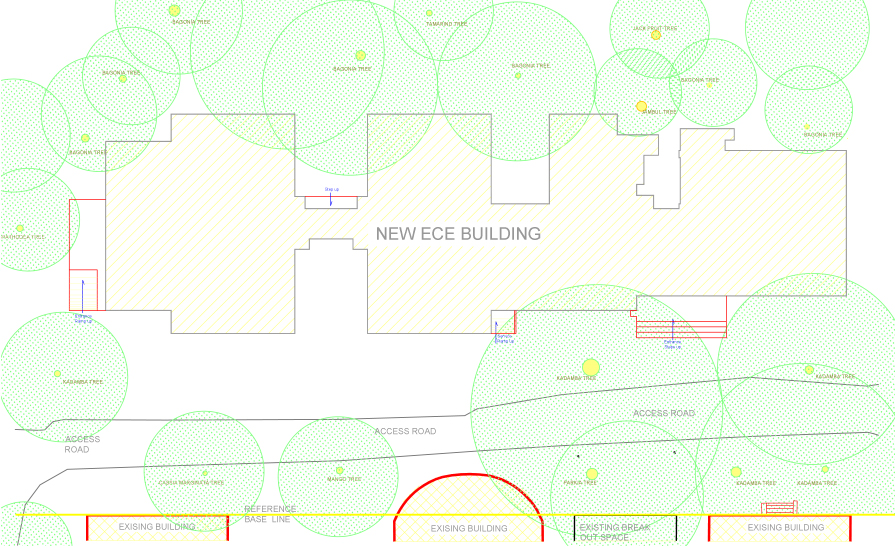 Testimonial
Dhanwant and Nandita were extremely approachable through the entire process of design and construction. They were particularly excellent in designing the new ECE building for optimum light and ventilation.
I would rate Dhanwant and his team very high on willingness to go the extra mile to get a structure that we are both happy with.
Prof P. Vijay Kumar
(Former Chairman, Department of ECE, IISc Bangalore)