IAP – INTERNATIONAL AGRICULTURAL PROCESSING PVT. LTD.
Institutional
Building Interior
Location
Nilakottai, Tamil Nadu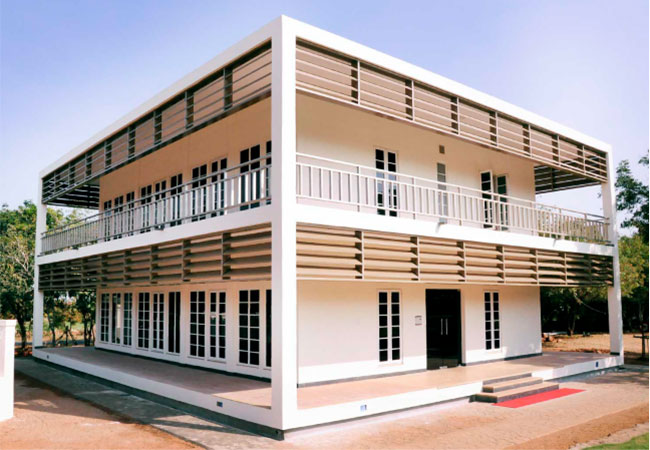 Client Brief
International Agricultural Processing Pvt. Ltd.(IAP), a Dutch owned gerkin processing company, required  an office. The scope of the work included floor plans and office layout, selection of materials and furniture, design of a central air-conditioning system, lighting and colour scheme. Our criteria was for an easy to maintain, practical and efficient office.
Our Approach
The harsh environment of Nilakotai and the rural setting inspired us to explore traditional concepts to deal with hot air and glare. We took our inspiration from verandas and jallis. On the exterior facade we proposed louvers of varying angle and spacing along the peripheral of the corridor that wraps the building. Apart from shading these, louvers also very effectively hide the AC outdoor units and piping along with the plumbing. The open corridor floors were finished with terra-cotta tile which helped reduce radiation of heat. Depending on the orientation of the fenestration a combination of tinted and clear glass was used to reduce heat and glare. Dark granite interiors for the air-conditioned spaces and contrasting Jaisalmer stone to highlight common areas were some of the simple and practical interventions to improve user experience.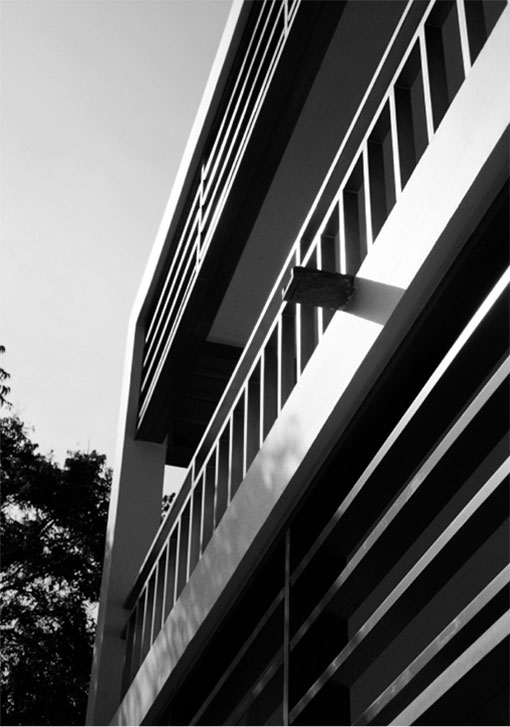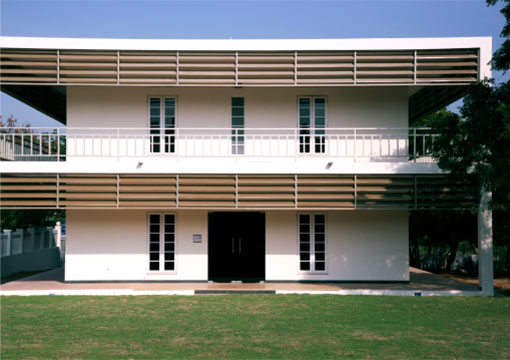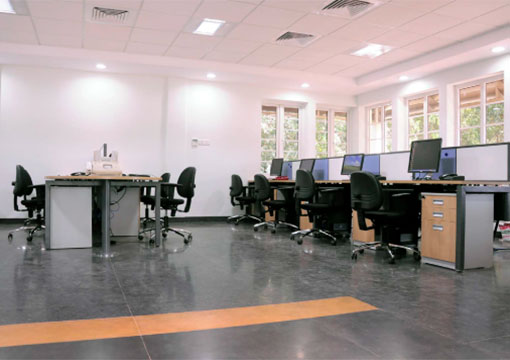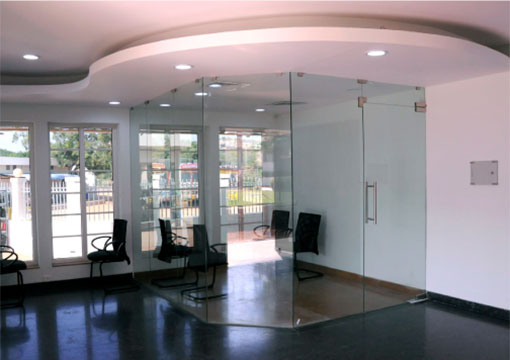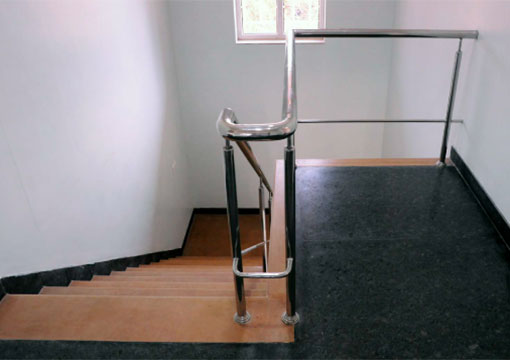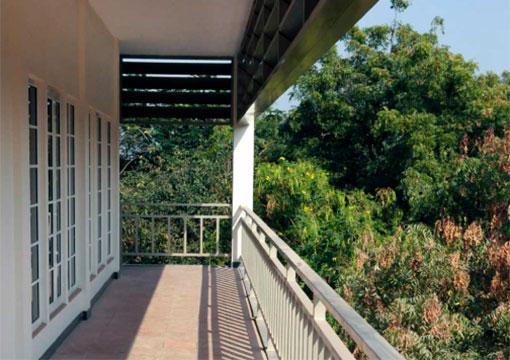 Testimonial
We were extremely pleased with the end result – an office which met our requirement in terms of utility and style, impressed our customers and other stakeholders, was recognized as one of the best designed buildings in the district.
Dhanwant went beyond our expectations in the execution of our office project by being available for discussions and site visits whenever requested, providing professionally crafted options for each component of the design, identifying and introducing potential suppliers, and negotiating supply contracts on our behalf. Throughout the project, Dhanwant remained helpful and enthusiastic – even when we agreed to disagree. I have no hesitation in recommending the design services of Dhanwant Narrain to anyone who has high expectations in respect of intelligent design and quality of service.
Rabin Soundranyagam
Managing Director (1998 to 2016)