LUXMI & ADITYA'S RESIDENCE
Residential
Building Interior
Location
Perumalmalai, Palani Hills, Kodaikanal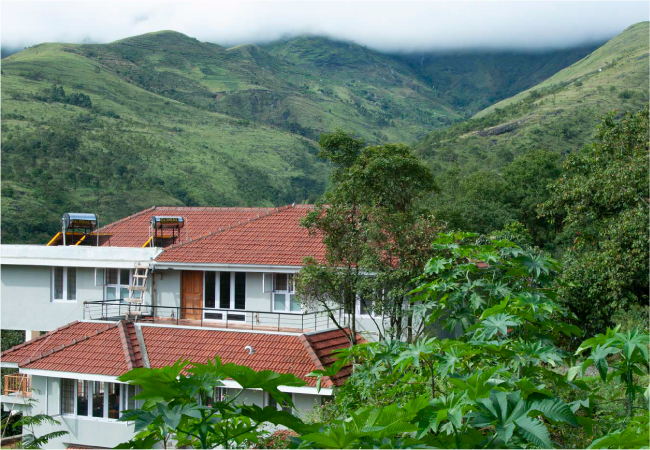 Client Requirement:
Luxmi and Aditya planned to return from the UK, set up their respective home offices and home school their young son, at the foothills of Kodaikanal, near Perumal Malai. All their requirements are built into the hillside across 3 levels.
Our Approach:
In a country home, one's maximum waking hours are spent in the home office (for adults), play/study room (for children) and in the dining/kitchen (as a family). These requirements are integrated into a single level, making it the horizontal core. The transition across the levels makes the staircase the vertical core/axis. These together complete the 3D core and maximize the effective utility of space and efficient circulation. The outer peripheral walls are 1.5 brick (13.5" or 350 mm) thick. The flooring with square terracotta tiles have desirable thermal properties, wood finished staircase treads contrast the abutting rough granite wall (local stone and style) complete the interior. These contrast the modern plaster painted exterior. The pragmatic slope roofs and large stepped terraces break the mass of the house. In a nut-shell – a modern, convenient, maintenance-free structure in a challenging environment for a small family.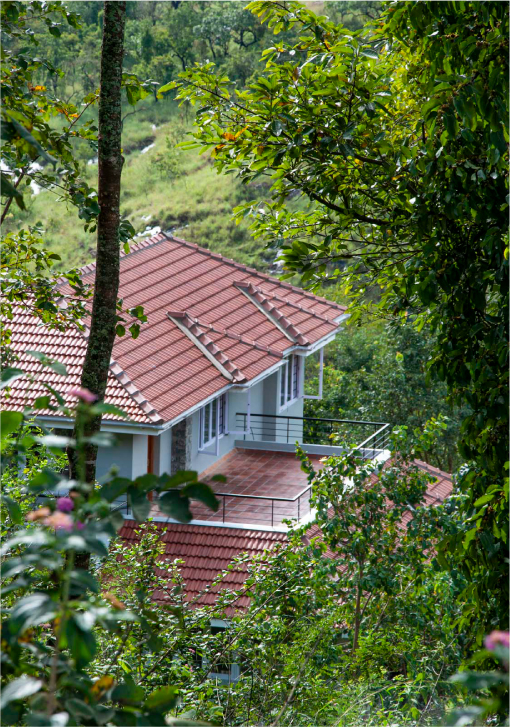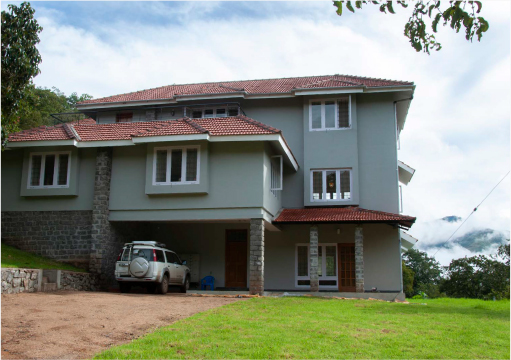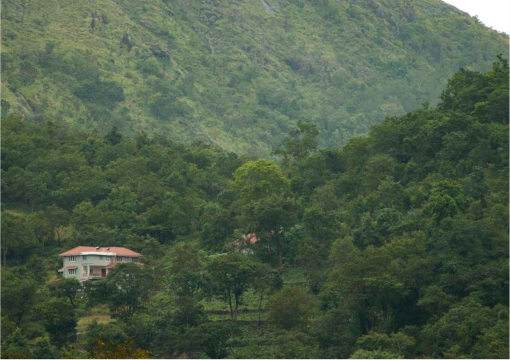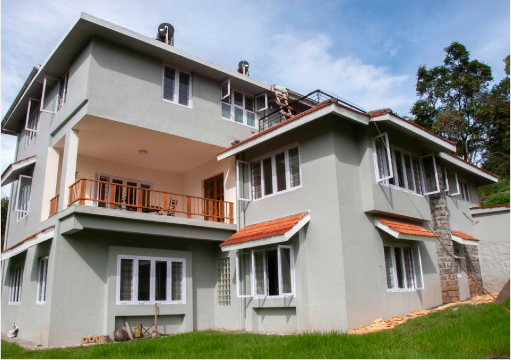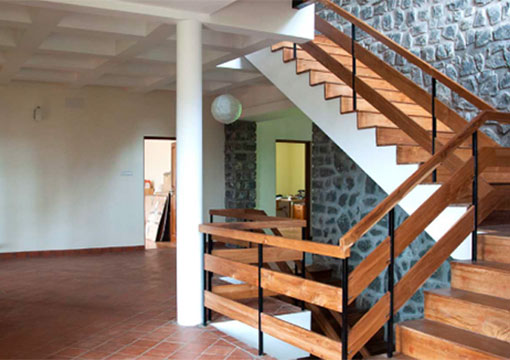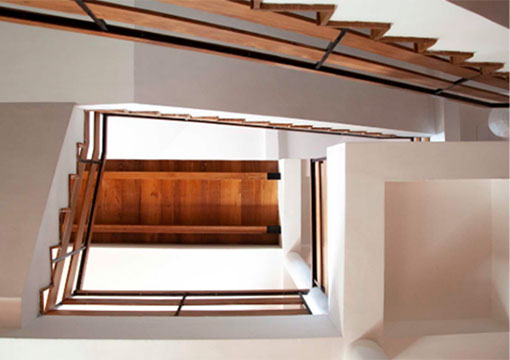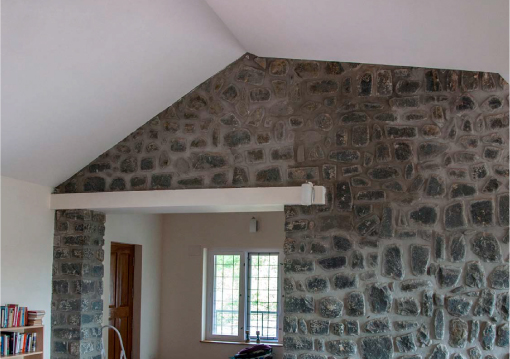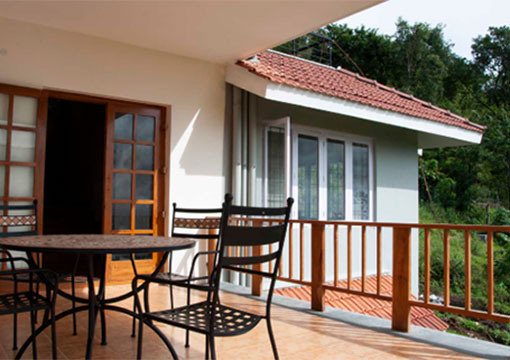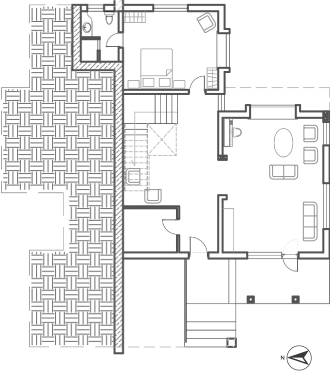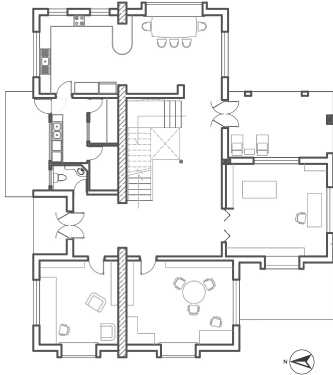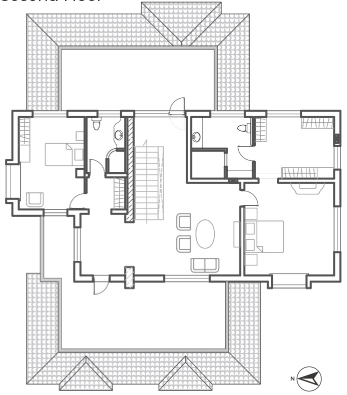 Testimonial
We approached Dhanwant to design a house for us in the Palani Hills of Tamil Nadu.We were living abroad at the time, which made face-to-face interactions infrequent, however Dhanwant handled it very well. They had many interesting ideas, but were not pushy and worked with our suggestions to get what we wanted.During the building phase, we were pleased that Dhanwant was willing to work with the builder in creative ways, as well as accepting and integrating our input, to give us a house that was both attractive and functional.
We would definitely recommend Dhanwant and his firm as competent and creative architects. The best thing about Dhanwant was that, rather than always imposing his own view, he was happy to discuss issues from all perspectives, and did his best to implement our suggestions in ways that worked well in the design and the build.
Luxmi Soundranayagam and Aditya Jha