WORKING GIRLS HOSTEL for M/S KOVILPATTI LAKSHMI ROLLER FLOUR MILLS
Location
Tirunelvelli,Tamil Nadu
Built-up Area
20,000 sqft.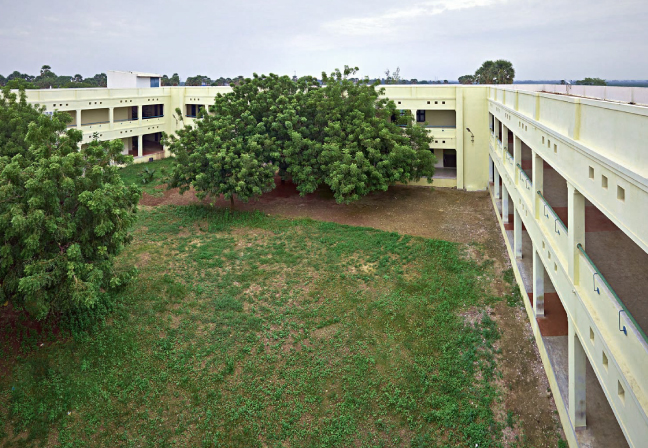 Client requirement
A secure yet open hostel for 275 working girls with all facilities like dining hall, kitchen, TV/ hobby room, training room, nursing care and recovery room, along with quarters and office for the warden. Security, good light and ventilation were a crucial requirement.
Our Approach
The golden vaastu ratio helped identify and separate, yet unify the client's functional requirements.
The residential block with a clear 80'x100' central multifunctional courtyard was planned around the 15-year-old Neem trees with 2 lockable access/entry points and vertical transition stairs, diagonally across each other around the courtyard. The second block housing the dining hall, wash area, kitchen and cook's accommodation use smaller courtyards to separate them from each other and also to function independently without disturbing the hostel or compromising the safety of the girl staff.
This concept is inspired from traditional South Indian vernacular architecture of multiple courtyards for different functions.
The large residential courtyard is planned for daily assembly, games and recreation. Long monotonous corridors are broken with smaller courtyards and simple floor patterns using cement and oxide to give visual relief. Floor levels of rooms are raised intentionally from the corridor to minimise reptiles, insects, and rodents from entering the rooms easily. Being in the warm & humid climate zone, all rooms were designed with unequal sized and different levelled fenestrations to create air flow through natural pressure difference.