CRACKER & RUSH OFFICE
Location
Indiranagar, Bangalore
Client
Cracker & Rush Brand Consulting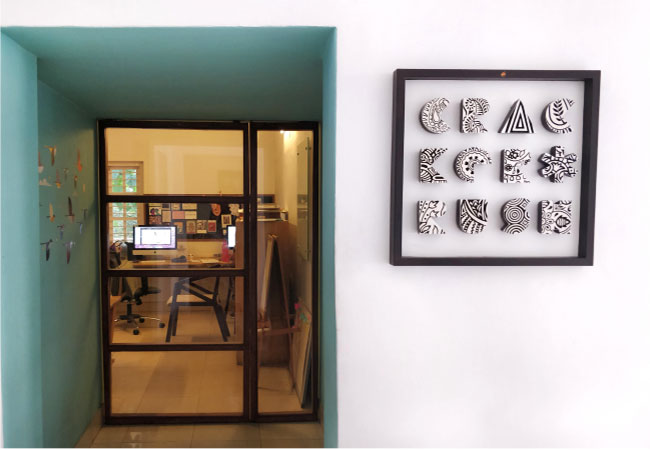 Client Brief:
Simple, Intimate, open plan multifunctional spaces that can be easily re-configured.
Our Approach:
We focused on being pragmatic  with embellishment in minute details. Upcycled wood and old furniture  was crafted into collapsible benches. Following the Japanese principle of Wabi Sabi, a 100 year old plank of wood with knots and fissures was used to make a meeting table. Celebrating imperfections!
All spaces were tied together through a pastel color palette and wood bringing in sense of calm and warmth, openness to be filled with creative ideas.