SHREE NILAYAM
Residential
Building Interior
Location
Rainbow Residency, Bangalore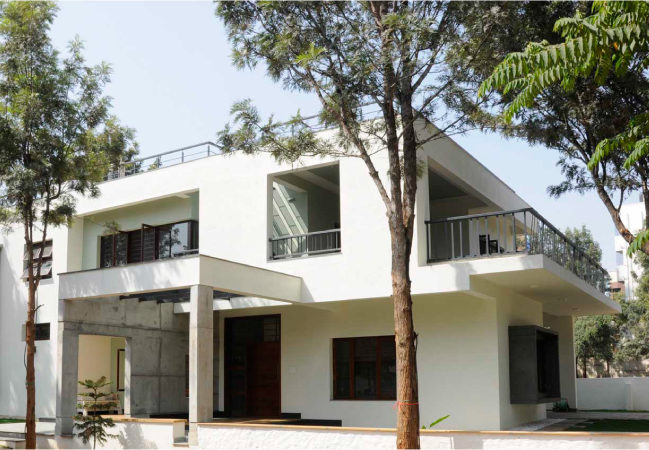 Client requirement
Both Nandita and Shiva share minimalist personalities and wanted a home that reflects this quality with open spaces.
Handsome massing with intelligent vernacular detailing was their prime requirement. Functionally, they needed spaces to host small and large gatherings, their hobbies of gardening & carpentry and 5 bedrooms.
Our Approach
With the combined site area of 11,000 sq. ft. across 2 sites, the proposed master plan retained all the existing trees on site.
We approached the space as 2 areas balancing each other – the west portion for the bungalow and the east portion for entertaining guests and hobby indulgence.
A comfortable sized kitchen garden in the east was designed to catch the best morning light. The staff room and services were hidden behind a blank wall which also doubles up for projecting movies. A large black board integrated as a part of the compound wall was another fun idea for entertaining. In the centre of the site beside a wild growing raintree a gazebo was built. The vernacular flavour was incorporated by using Mangalore roof tiles and Attangudi floor tiles in the gazebo.
The 5 bedroom free-flowing bungalow plan is based on basic principles of Vaastu shastra. Passive shading and cross ventilation was achieved using elements like large overhangs, bay windows, sky lights, trellises and balconies. A concrete form finish wall bifurcates the main entrance porch and foyer from the dining room and step-out. Both of which open up to the gazebo garden on the east. The ground floor bedroom with a private sit-out on the west doubles up as an office space with direct entry from the outside. The composite staircase of wood, steel and stone leads up to a family room with a large sit-out at the level of tree foliage. A secret study room, an eclectic room separator, large window seat for long hours of reading fun were some of the many customized details that were crafted for the family.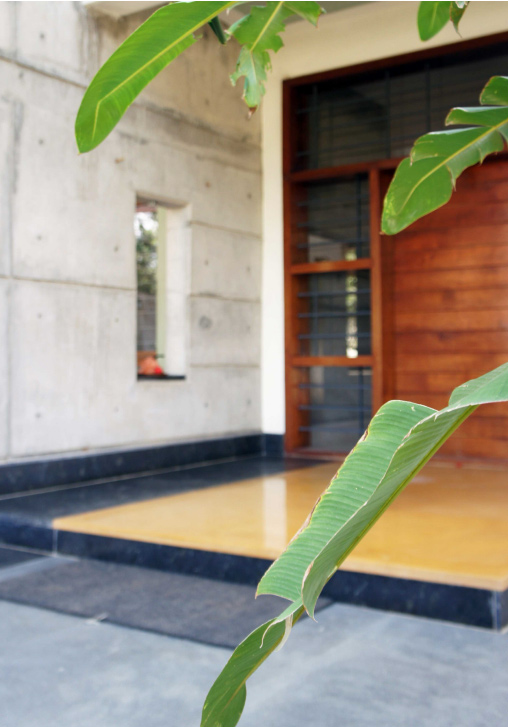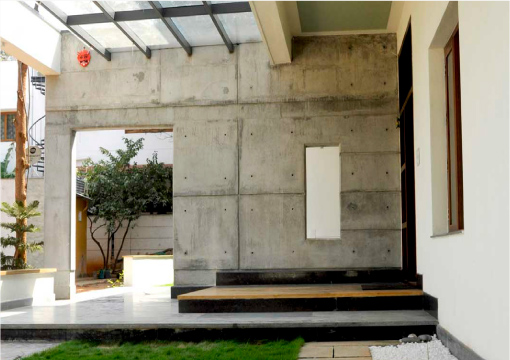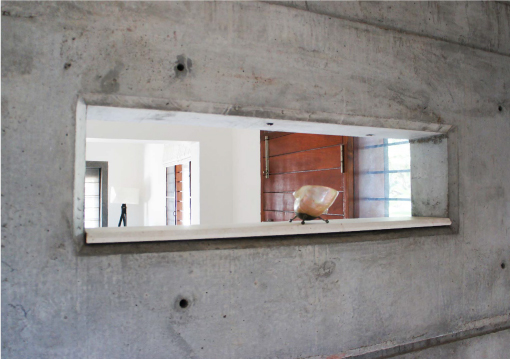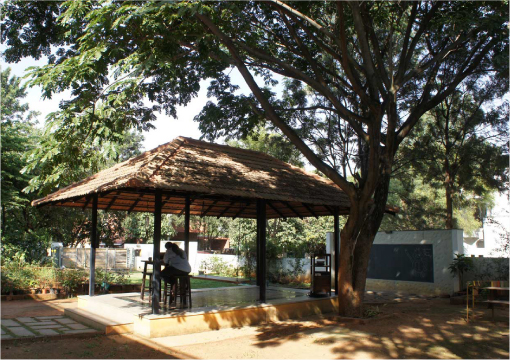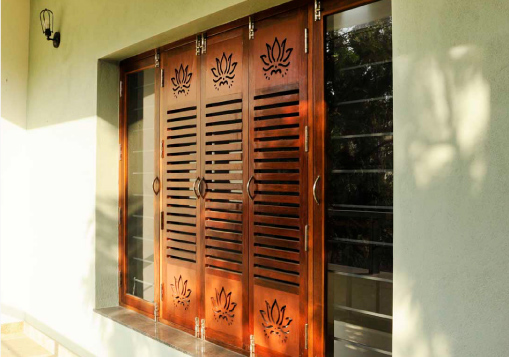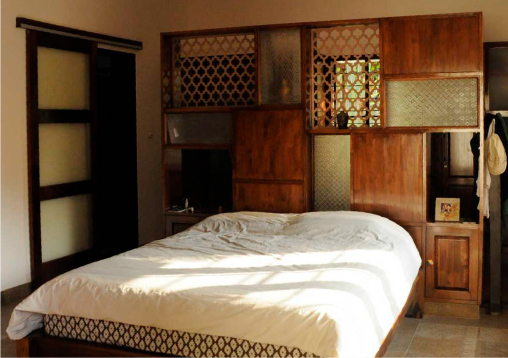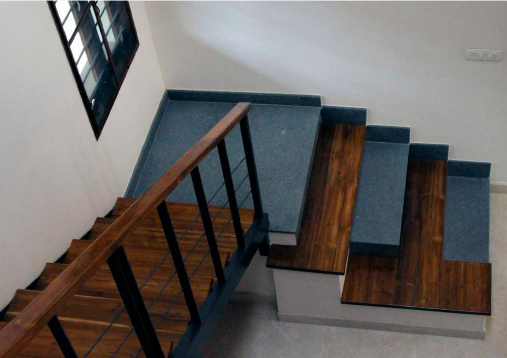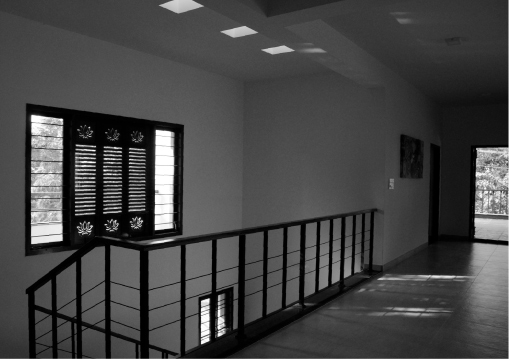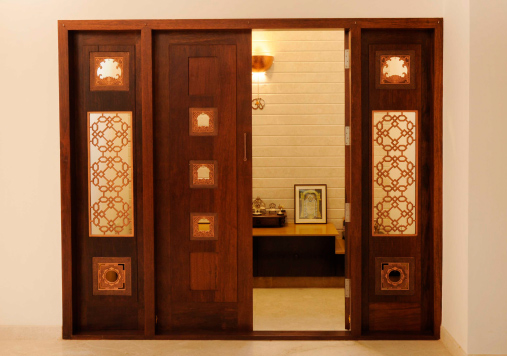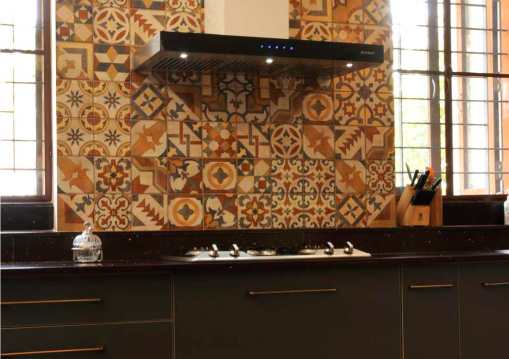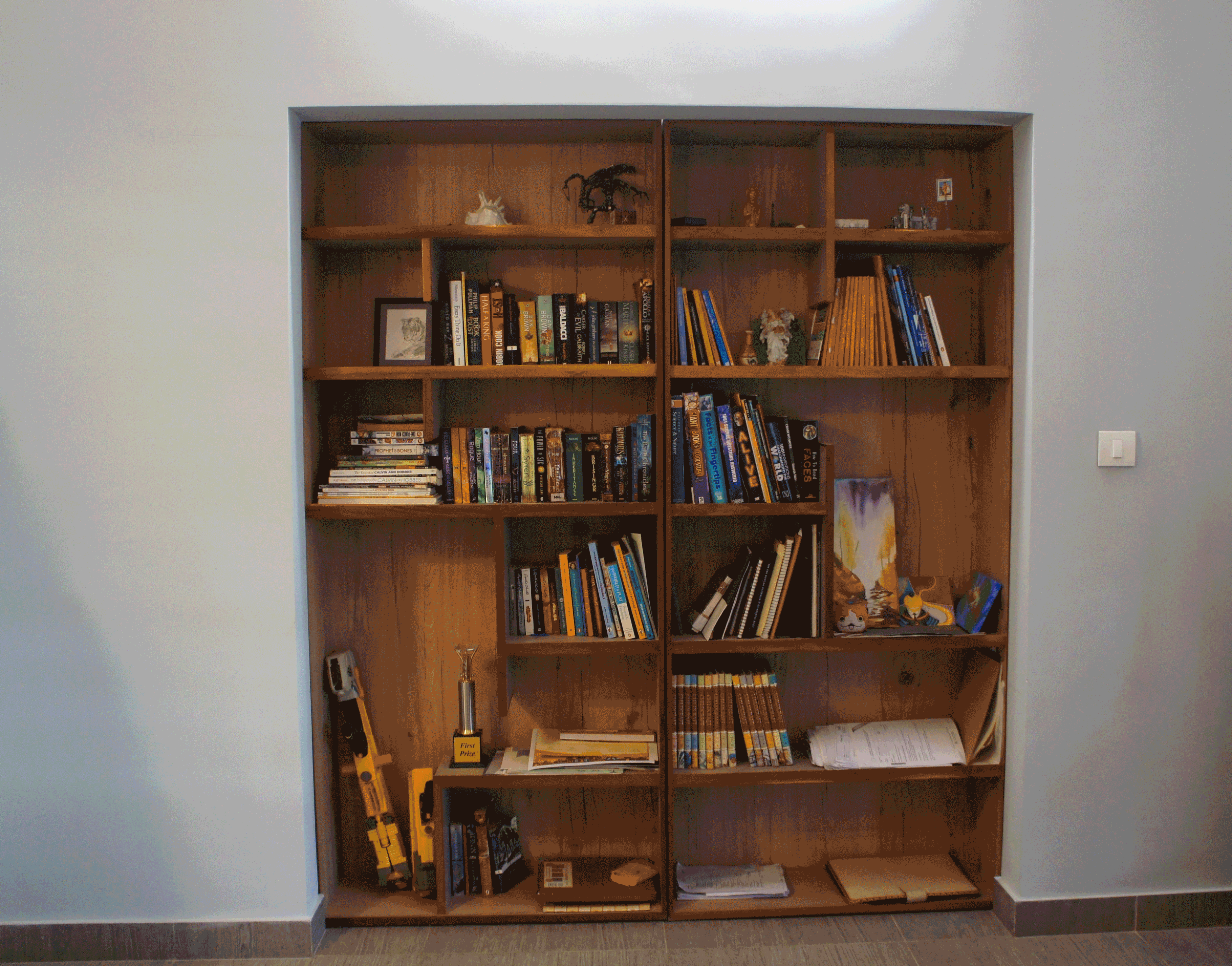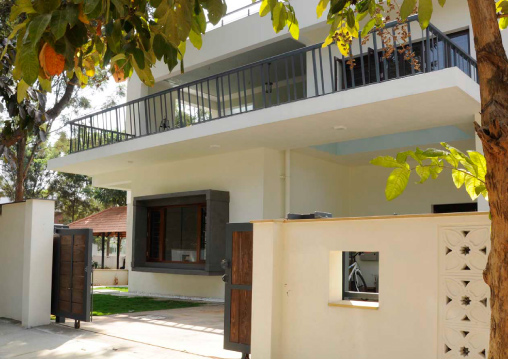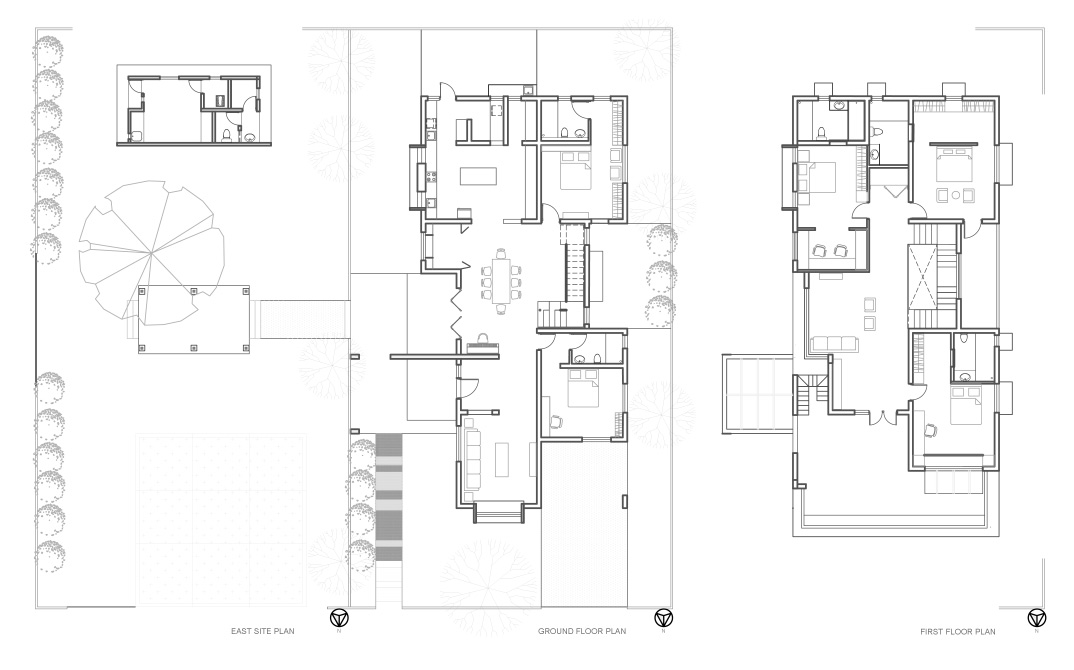 Testimonial
Team Aequinox took time to explain in detail the whole process and made weighted suggestions that honestly, one may not have considered. Through the process I felt heard. They understood that it is our home and always kept it as a dialogue, never thrusting their opinion. They were exceedingly patient as we pondered ideas, shared ideas that would enhance or detract from the larger envisioned picture.
There were no high pressure sales pitches. We couldn't be happier with their service and care. Thank you for the beautiful home, we love living in it!
Shivaram Prasad